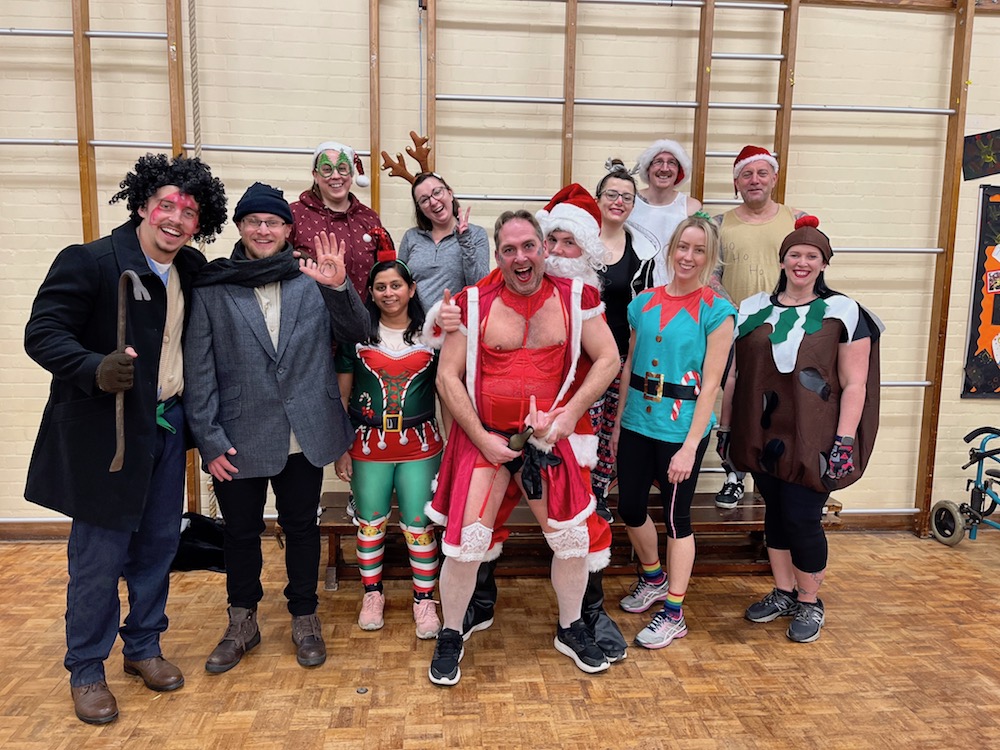 ** Navigating Christmas and New Year**
So many of you will write off December, here's why you don't have to
I've just finished working the client who's results are crazy
We worked together for 12 weeks and in that time she had a hen do, 4 weddings, nights out and much more
She still lost 17lbs of bodyfat, completely changed the way her body looked.
And transformed her habits and mindset
It's coming up to that time of year when we over indulge for the sake of over indulging.
I'm not just telling you this to blow my own trumpet or give her a pat on the back.
I'm telling you because it's no different to having to navigate Christmas
But for some reason most of you will just write off December
Undo all the hard work you've done so far
Or just get even further behind if you haven't started yet
Here's some simple habits to maintain to still get results over Christmas
1. 70k Steps per week. Some days will be low but make it up on others.
2. Exercise at least 3x per week. Any exercise just make sure you continue I do something 3x per week
3. Eat less on days you've got a big meal or lots of drinking coming up in the evening.
I fast until the evenings if I know I've got a big meal coming up so I can enjoy it guilt free
4. Don't drink or indulge for the sake of it. There are probably a max of 4-5 days you'll feel obliged,
and should let your hair down and just eat and drink all the food.

Don't turn that into 7 or 8 or more, just "Cos Christmas"
5. Still enjoy yourself. But think about what makes you happy. Will you just regret some of the binging.
If so don't over do it. I'd rather be happy with how I feel and look 11 months of the year than binge for the sake of a few hours of happiness
The reality is that you you should be charging towards your goals still for at least the next 6 weeks,
after that it will be about damage limitation, maintaining where you're at and enjoying time with your family.
Before getting sick of their company and kicking on again in the New Year ��
– Ali